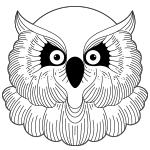 La Dame Noir Dancing
La dame Noir records, accueille sur son autel des artistes aux productions Noir et décidées.
7 eps déjà sortis et un calendrier chargé d'ondes disco, Voodoo & dancefloor aux tempos parfois inquiétants.
Phred Noir & Relatif Yann restent les gardiens du temple en version Djs avec l'appui à chaque instant du crew d'artistes resisdents ( Did Virgo – Amevicious – Paul Virgo ) pour parler de la Lune à tous les adeptes de la secte et tous les Jeudis Vendredis et Samedis .
Guests : Superpitcher, Simian Mobile disco, Rebolledo, Ewan Pearson, Michael Mayer, Rayko, Jacques Renault, Shit Robot, Woolfy, Eddie C, Arnaud Rebotini, Ivan Smagghe, Jennifer Cardini, Breakbot, Mark E, The Revenge, Krikor, Pete Herbert, Andrew Weatherall and so many all came to play ..
Special Parties : Wrangler, Diesel, Kulte Clothing Brand, Wad Magazine, Tsugi Magazine, Clark Magazine, Les Inrockuptibles…
En Before : Le Bar&Drinks  ( Les Pécheurs LDN VII, 43 Quai de Rive neuve ) en version Dancefloor avec une programmation aiguisée.